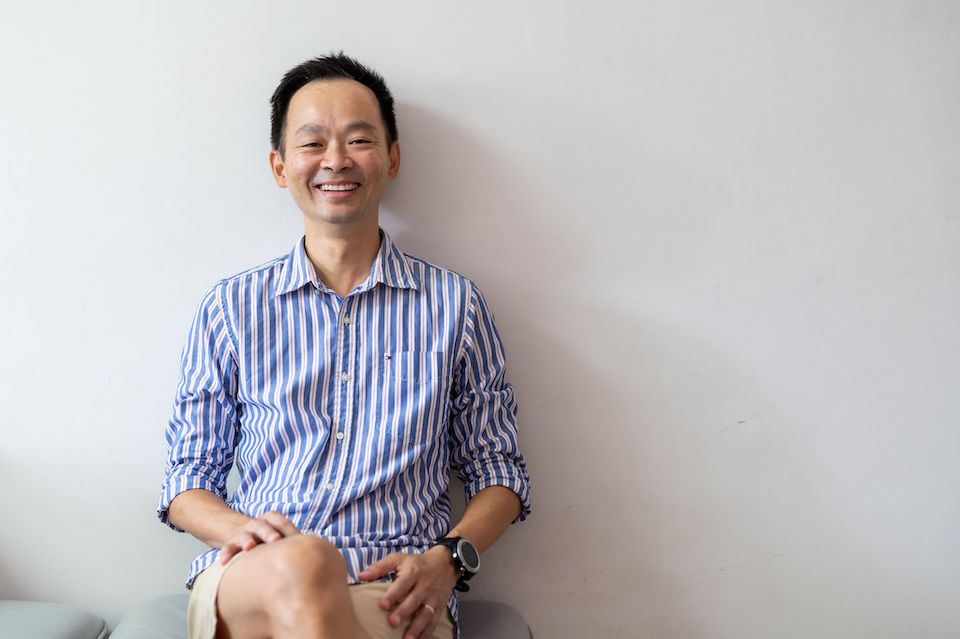 Super-dad goes the extra mile
Beneath the corporate suit, Chien Koh Wei is the superhero dad dearly loved by his family. Seeing how his first child Eve, who now is 5 years old, constantly wants to be around him, it is clear that Koh Wei has been doing a great job as a dad and is striving to be a role model for his daughters.
Koh Wei recalls that when Eve was only about a day old, he had to make a trip to the ICA building in Lavender to register her birth. Being a first-time dad who was anxious and excited about his wife and new-born child, he hardly got any sleep in the past few days. When the time came for him to make the trip to ICA, Koh Wei felt like a walking zombie.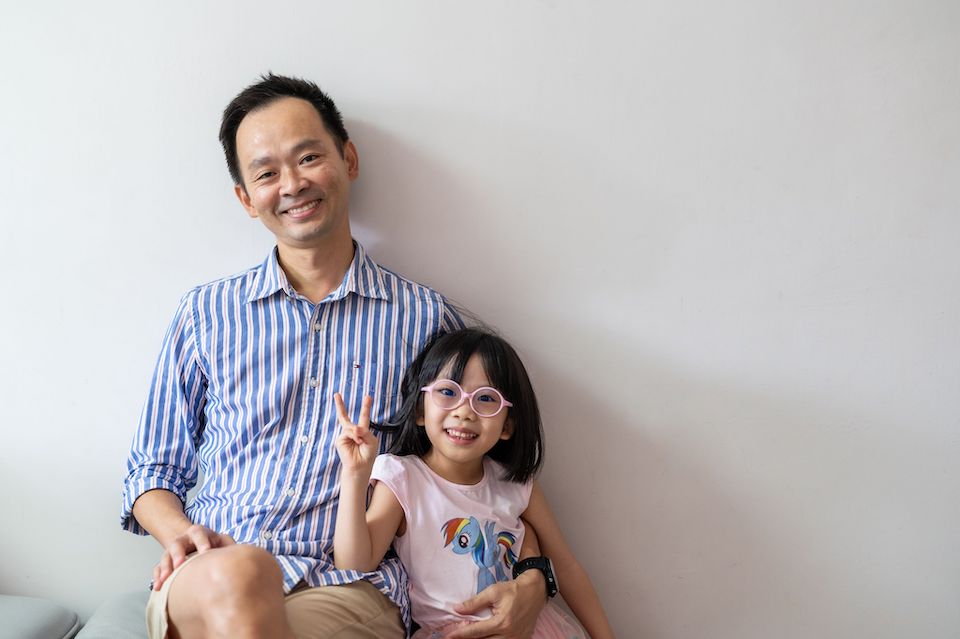 "I took the MRT from Ang Mo Kio to Lavender and in that trip, I had to change train lines. But all I recall was that I was too tired and unfocused that I made the change at the wrong station and headed towards a different direction," says Koh Wei.
But that's not all. "By the time I realised I went towards the wrong direction, I was quite far away. Then, I got down and changed to the opposite direction and was finally heading towards Lavender. But even then, I was so tired I missed my stop and overshot by one stop. Again, I had to get down and head back," he adds.
As someone who is usually on the ball and precise with his actions, it was clear that the fatigue had really caught up with Koh Wei. "If I was properly conscious, I know that the journey would have been smooth and I would have reached the destination in just one trip," says Koh Wei.
Luckily, the registration process at ICA was smooth for Koh Wei, with short queues and quick service.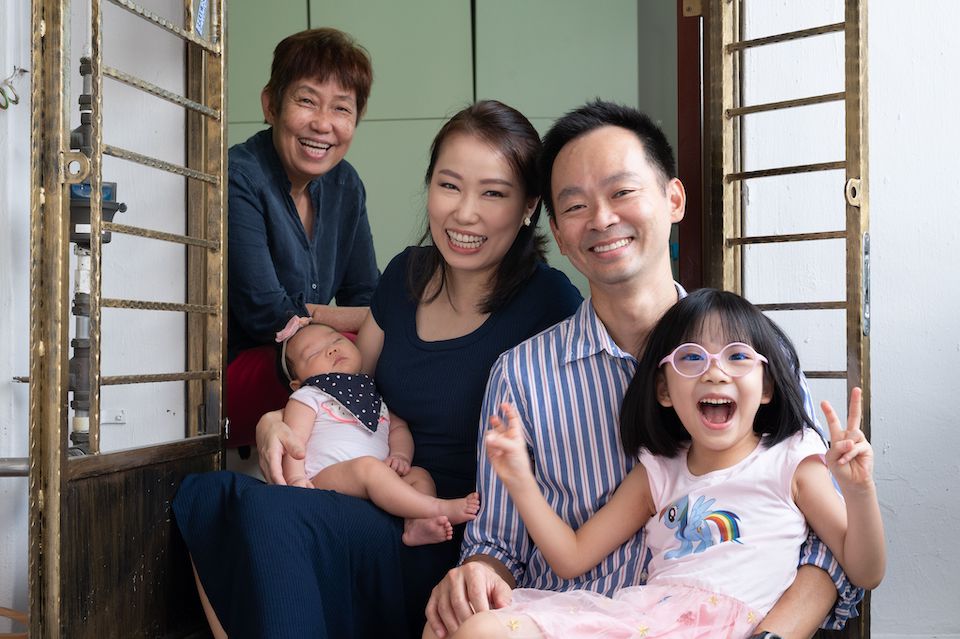 Just recently, Koh Wei welcomed his second child, Claris, and used the LifeSG app to register her birth. His experience was entirely different this time. "Compared to my first child, this was a breeze. I registered her birth certificate at the hospital, while I was by my wife's side. We logged into our Singpass and LifeSG app together and completed the whole process very quickly."
Along with the birth registration feature on the LifeSG app, Koh Wei was also able to apply for Baby Bonus and National Library Board membership for Claris.
That trip to the ICA building to collect Claris's physical birth certificate was still needed, but Koh Wei was much more well-rested and the journey was thankfully made without hopping around multiple train lines.
Now that Claris is about 3 months old, Koh Wei and his wife are ready to plan for her future. Luckily, with the LifeSG app, Koh Wei can easily search and narrow down childcare centres and preschools for her to attend when she is of age. Additionally, that will be about the time when Eve is ready to start primary school, and Koh Wei can also register her via the LifeSG app. Talk about convenience!
LifeSG helps and supports fathers in their parenthood journey. Get ready to be a super-dad with us today!